We love to celebrate all of the great food available to us in Wisconsin, much of which comes from local farms and purveyors. Wisconsin is one of the first states to have made the farm-to-table movement front and central to the dining scene – and that can even be seen in a small town like Wausau. The top Wausau restaurants do an exquisite job of bringing fresh, local, and inspired flavors to diners in town, so whatever brings you here, don't miss your chance to enjoy a great meal in charming downtown Wausau.
You do have the option of cooking your own dinner while staying at our luxury cabins in Wisconsin – and though a night in cooking with your sweetheart can be exceedingly romantic, so, too, can a wonderful dinner at one of the many great Wausau restaurants. Wausau is one of the best places to visit in Wisconsin, particularly for lovers of fine art, great food, outdoor adventure, and unmatched accommodations at our brand-new luxury cabins in Wisconsin.
Whether you're in town celebrating those most special of life's occasions or would benefit from a change in pace and scenery from your every day, we'd love to welcome you in style to the newest luxury cabins in Wisconsin. Not only that, but we'd love to help guide you to some of the area's top attractions, including the best Wausau restaurants. From sharing our recommendations for our favorite Wausau restaurants to helping you plan a fun day with your sweetheart, we can't wait to share the very best of our town with you. Book your room today!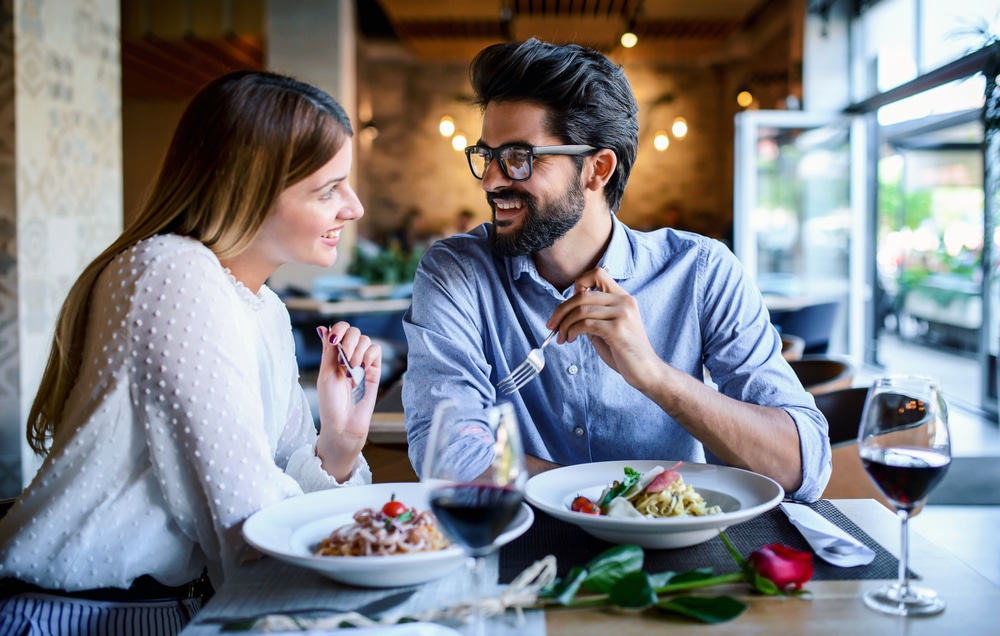 Savor the 6 Best Wausau Restaurants for 2023
From everyday casual diners to true gourmands, there's a little bit of something for everyone among Wausau restaurants. Like most eateries in Wisconsin, these Wausau restaurants excel at sourcing locally and utilizing the freshest ingredients possible. This, in part, is what makes dining out such a special and unique experience!
Whether you're looking for a casual and quick bite in town or would appreciate finer dining for celebrating special occasions, you'll find plenty to choose from among these favorite Wausau restaurants. In fact, the range of what you can find here is somewhat surprising, given the small nature of the town itself! Below, you'll find our most up-to-date list of the best Wausau restaurants to try in 2023.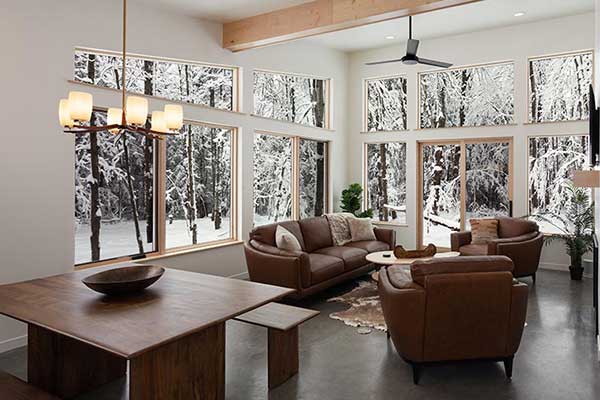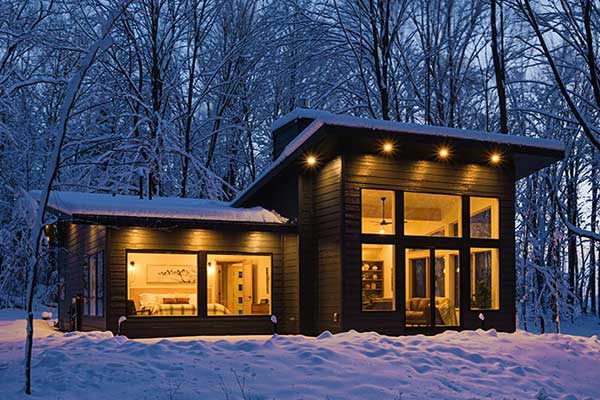 The Best Luxury Cabins in Wisconsin
Our guests always appreciate recommendations for which Wausau restaurants to visit while they are in town – not to mention recommendations for other things to do in Wausau throughout their stay.  Even so, most of our guests are truly here to relax and unwind away from the busy crowds of downtown Wausau and the area's top attractions. With the fine appointments of our luxury cabins in Wisconsin, we can hardly blame them!
Staying at our cabins in Wisconsin is about luxury from start to finish, and we think you'll see and feel the difference from the moment you first arrive. Our luxury cabins in Wisconsin are situated on five private, wooded acres, offering unique getaways for couples just outside downtown Wausau. Designed with clean lines reminiscent of popular architect Frank Lloyd Wright and outfitted with nothing but the finest in furnishings and luxury touches, there are simply no other luxury cabins in Wisconsin that compare.
Picture windows look out over this private wooded retreat, whether in the living room, bedroom, or bathroom. The living space provides comfortable furnishings and a cozy fireplace, while the kitchen provides everything you need to cook and enjoy a relaxing weekend away. In the bathroom, you'll find a generous soaking tub and a  soothing steam shower, perfect to combat chilly winter nights or to soothe your tired muscles after a fun day of adventure in the Wausau area.
When you're ready to turn in for the night, the luxury linens on our king size bed will beckon, with nothing but the soothing sounds of nature to lull you to sleep. If you haven't yet experienced the tranquil bliss found at our luxury cabins in Wisconsin, there's never been a better time. Book your room at one of the best places to stay in Wisconsin today!