As we celebrate the start of another beautiful year here in Wisconsin, there's never been a better time to whisk your sweetheart off to a romantic getaway – and there's no better place to do that than our luxury cabins in Wisconsin, located just outside downtown Wausau. We offer an unbeatable cozy, luxurious retreat in the heart of Wisconsin's beautiful Northwoods, near top-rated attractions like Granite Peak Ski Area, the Grand Theatre, and the many things to do in Wausau.
Winter is the perfect time to enjoy romantic getaways and our luxury cabins in Wisconsin. Valentine's Day is just around the corner but that's definitely not the only reason to treat your loved one to an unforgettable couple's getaway. Whether you enjoy various snowsports like downhill skiing and snowboarding, cross-country skiing, snowshoeing, snowmobiling, and more, or you just want to get away from the ordinary and treat yourself to a cozy getaway, our luxury cabins in Wisconsin are exactly what you're looking for.
Wausau offers visitors four seasons of incredible adventure, fun, and romance, a charming town that is easily one of the top-rated Hidden Gems in Wisconsin. No matter the time of year you visit our luxury cabins in Wisconsin, you'll be guaranteed the perfect blend of luxury, and an unforgettable place to relax, unwind, and enjoy a bit of romantic time away. Are you ready to treat your sweetheart to the most romantic getaway of the year? Book your romantic getaway at our luxury cabins in Wisconsin today!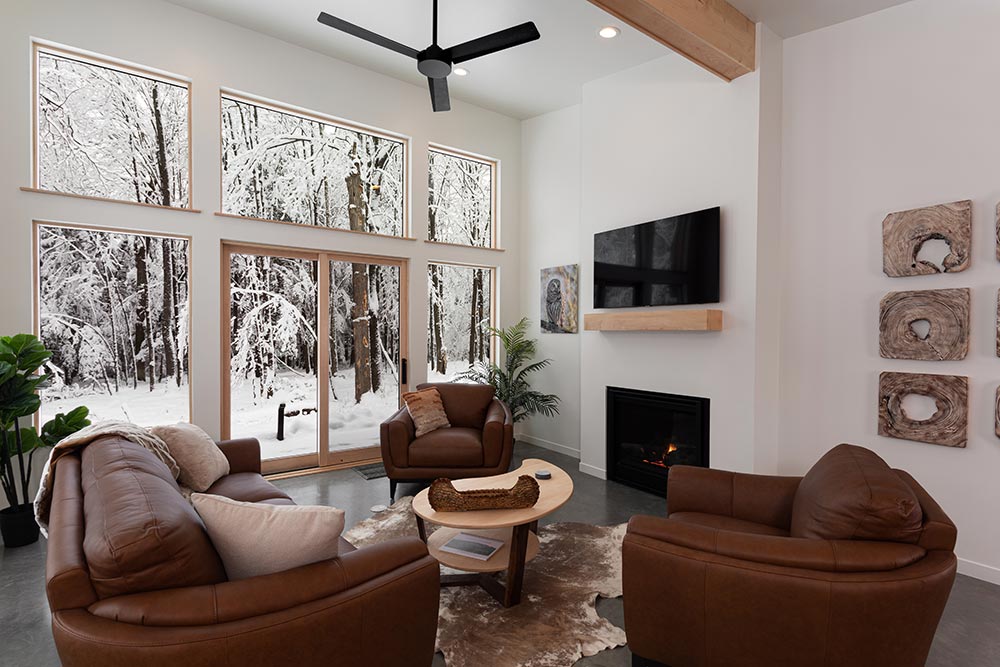 Get Romantic at our Luxury Cabins in Wisconsin
With heart-shaped candies and flowers on display in just about every store at this time of year, it's not hard to have romance at the forefront of our minds. Truthfully, though, that's something we're always thinking about – and it's why we built these stunning luxury cabins in Wisconsin – to serve as a year-round romantic treat for couples. 
The Northwoods are an exceptionally beautiful part of the state, and this rugged beauty is, at least in part, what makes the area such a popular choice for couples to spend romantic getaways. Whether you have upcoming special occasions to celebrate or just want somewhere romantic to relax and unwind together, there's truly nowhere else quite like our luxury cabins in Wisconsin. 
Our luxury cabins in Wisconsin are certainly a far-cry from otherwise bland hotel chains, and they offer a sense of intimacy you just can't find at other lodging properties, including smaller boutique Inns and Bed and Breakfasts. Cabin getaways in Wisconsin are truly unique and there are none that do it better than our luxury cabins in Wisconsin. 
Our luxury cabins in Wisconsin are situated on five private, wooded acres, offering unique getaways for couples just outside downtown Wausau. Designed with clean lines reminiscent of popular architect Frank Lloyd Wright and outfitted with nothing but the finest in furnishings and luxury touches, there are simply no other luxury cabins in Wisconsin that compare.
Picture windows look out over this private wooded retreat, whether in the living room, bedroom, or bathroom. The living space provides comfortable furnishings and a cozy fireplace, while the kitchen provides everything you need to cook and enjoy a relaxing weekend away. In the bathroom, you'll find a generous soaking tub and a  soothing steam shower, perfect to combat chilly winter nights. 
When you're ready to turn in for the night, the luxury linens on our king size bed will be waiting. Fall asleep to the soothing sounds of nature outside your window, and enjoy one of the most restful nights of sleep ever in our luxury cabins in Wisconsin. 
With such an exquisite place to call home for a few days, you may no longer care about all the great things to do in Wausau in the winter. Either way now is the perfect time for a cozy couple's getaway at our luxury cabins in Wisconsin.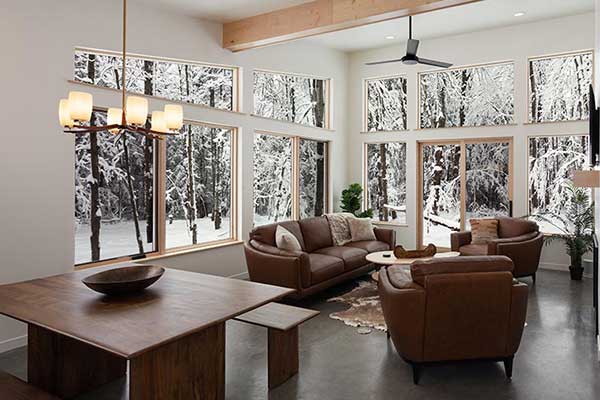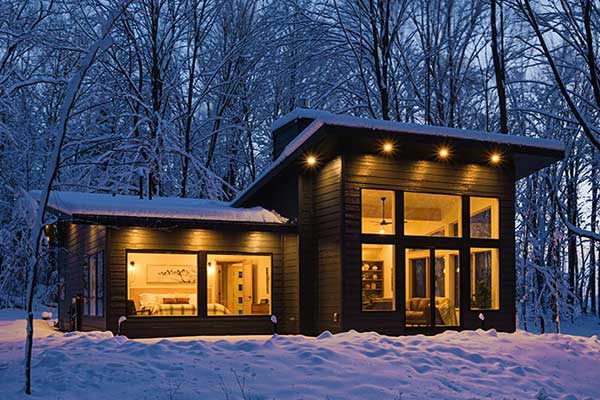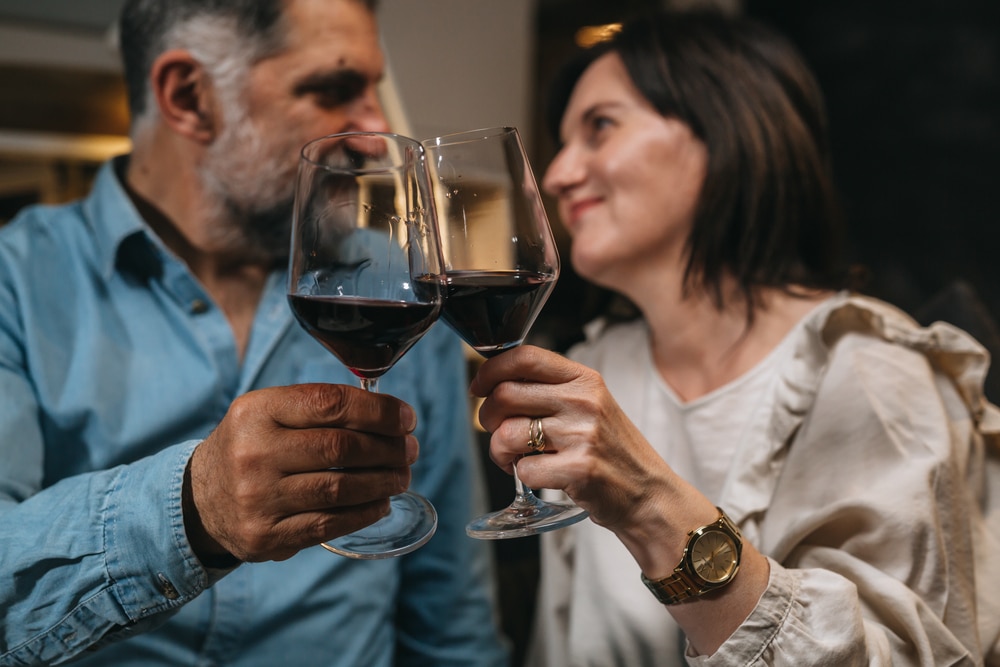 How to Enjoy Your Couple's Getaway in Wausau
With beautiful wooded scenery right out your window and the person you love most in the world right next to you, there's little reason to venture beyond the cozy walls of our luxury cabins in Wisconsin. Even so, there are a number of romantic things to do in Wausau beyond our doors – something that is especially true for couples who love to get out and explore.
The snow will be around for a while longer, so here are just a few of our favorite things to do in Wausau during these wintry months:
Make the most of 2023, and start planning your romantic getaways to our luxury cabins in Wisconsin today!