There are a number of common descriptors we use when talking about our hometown of Wausau – rugged, charming, upscale, boutique, vibrant, and more. Whatever your reason for coming to town, you'll find a variety of fun and exciting things to do in Wausau, WI, throughout the year. Wausau is one of Wisconsin's best four-season destinations, filled with plenty of outdoor activities throughout the year, and a vibrant arts and culinary scene to round out your trip. 
Summer and fall afternoons are filled with various festivals, and everywhere you turn there's something new to do and experience. From vivid art exhibits to exciting kayak adventures, you'll find that the range of things to do in Wausau, WI parallels that of the state's other major destinations. One thing Wausau has that these other spots don't have, though, is one of the best cabin rentals in Wisconsin! 
We just completed construction on the newest luxury cabin in Wisconsin which is located just outside of downtown Wausau. The cabin is the sister property to our luxury Bed and Breakfast in Wisconsin, the Stewart Inn, but offers a unique lodging experience that is unmatched across the state. We've already started booking out well into 2023, though, so if you want to experience all of the best things to do in Wausau and one of the best new cabin rentals in Wisconsin, now's the time to book your stay at the Owl Ridge Cabin!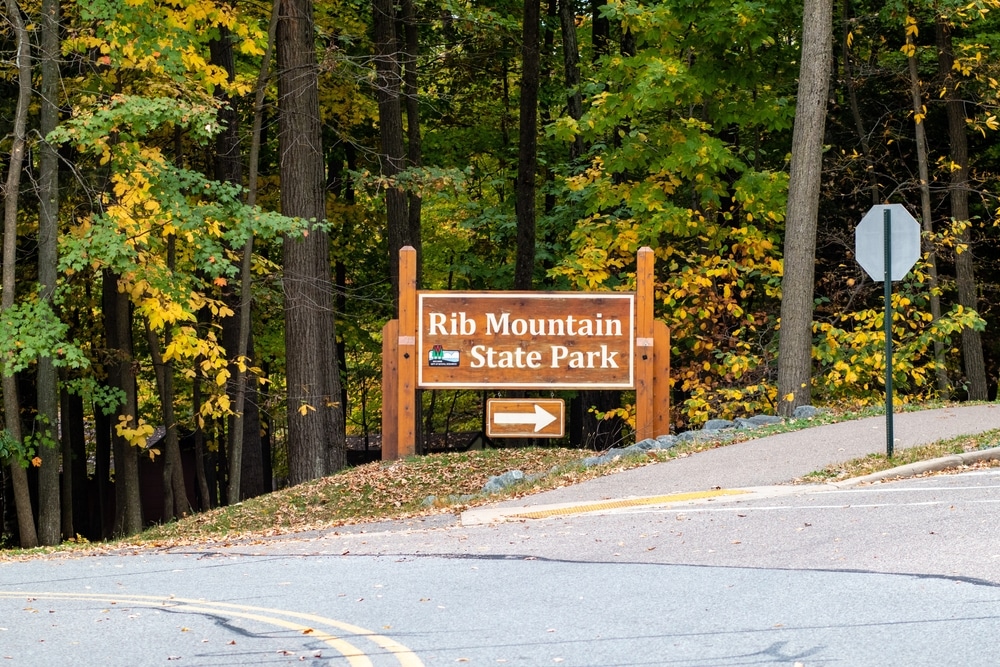 8 Best Things to do in Wausau, WI in 2023
The population of the Wausau area is just under 40,000 people – and though you'll enjoy a relatively small-time vibe here in town, you'll be impressed by the sheer number of things to do in Wausau, WI. Whether you're an avid skier heading to Granite Peak Ski Area at Rib Mountain State Park or an art-lover in town for the annual Birds in Art Exhibit at the Leigh Yawkey Woodson Art Museum, you'll want for nothing while you're in town. 
There are great shops, restaurants, outdoor attractions, breweries, trails, museums, and more for you to enjoy. In short, there are plenty of things to do in Wausau, WI for everyone. As we head further in 2023, we've compiled a list of some of our favorite things to do in Wausau, WI for you to explore on your next visit to our luxury cabin in Wisconsin. 
There's an unbelievable amount of things to do in Wausau, WI, but one of our favorites is browsing the gorgeous exhibits and grounds at the Leigh Yawkey Woodson Art Museum, home to the annual Birds in Art Exhibit that kicks off each September. 
Hike, drive, or ride the chairlift (only in fall and winter) up to the top of Rib Mountain State Park, home to the popular Granite Peak Ski Area.  It offers a gorgeous view of Wausau and the Wisconsin River Valley and is a great place to enjoy a picnic. It's easy to see why this is always one of the most popular things to do in Wausau, WI.
When you're in the mood for a little scenic beauty and a breath of fresh air, there's some great hiking around town. Some of the best places to hike in Wausau include Rib Mountain State Park, The Big Eau Pleine Park, Dells of the Eau Claire County Park, and Nine-Mile Country Forest Recreation Area.
There's some great kayaking in the Wausau area, including on the Wisconsin River itself and at Bluegill Bay Park. When it opens in summer, you can also watch some amazing whitewater kayaking at Wausau Whitewater Park.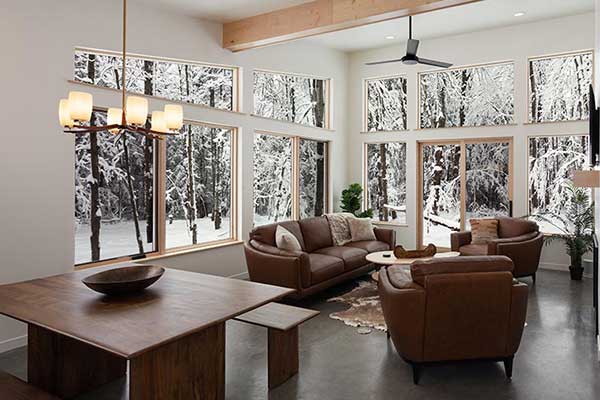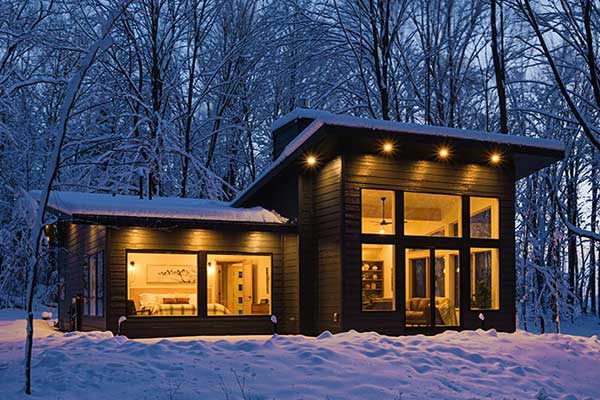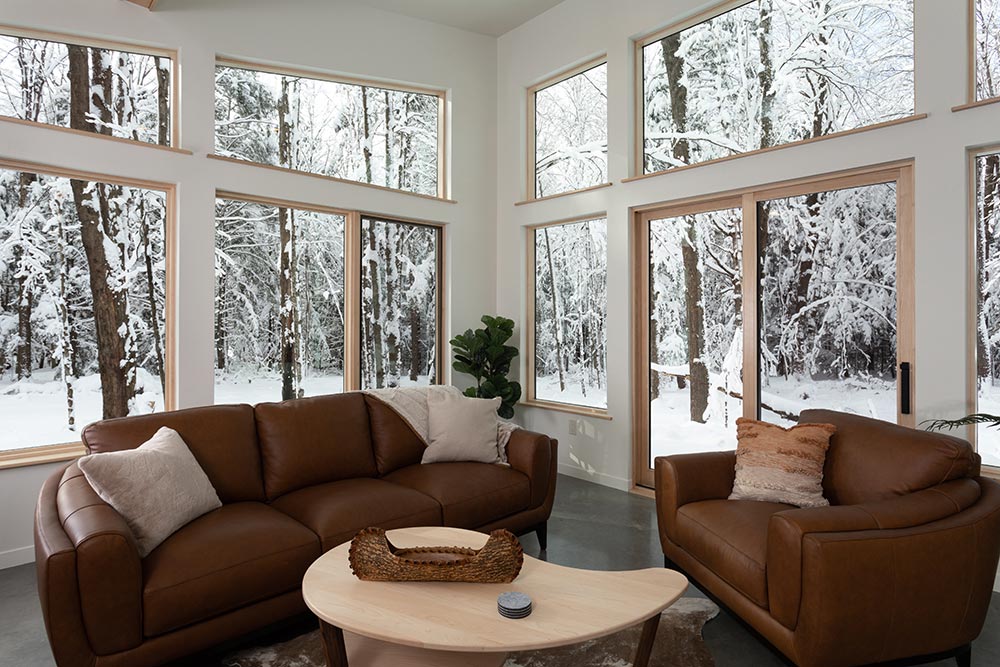 One of the Best Cabin Rentals in Wisconsin
We've barely scratched the surface of all the great things to do in Wausau, WI, but that's all the more reason to hurry and book a spot at our top-rated cabin rentals in Wisconsin. These luxury cabins in Wisconsin are truly unmatched in scope & beauty and offer an unparalleled opportunity to relax, unwind, and spend a wonderful couple's getaway in Wisconsin. 
Our cabins in Wisconsin were designed with the ultimate comfort and luxury in mind. They are perfect for couple's seeking to escape from the ordinary and to feel pampered. Though we offer a traditional Bed and Breakfast experience at our sister property, The Stewart Inn near downtown Wausau, our cabin rentals in Wisconsin are perfect for those couples seeking peace and solitude. We're located justoutside of downtown Wausau on five peaceful, private acres, offering a couple's getaway that is truly beyond compare. 
It won't take you long to see why this is rated as one of the best cabin rentals in Wisconsin. Like those spaced built by famed architect Frank Lloyd Wright and his contemporaries, our stunning luxury cabins in Wisconsin are designed with clean lines to create a modern, airy space that is gorgeous inside and out. We've outfitted our luxury cabins with nothing but the finest in furnishings and decor for that added touch of elegance during your getaway, too. 
Picture windows look out over this private wooded retreat, where the only neighbors you'll encounter are the birds and wildlife that move throughout the property. Take a soak in the generous soaking tub, steam away your stress in our sumptuous steam shower, then curl up for a cozy night in with your sweetheart in front of the fireplace. There's a well-appointed kitchen for you to make meals together for cozy nights in, too.
Our luxury cabins in Wisconsin are the perfect place to take advantage of all the great things to do in Wausau, WI, and to enjoy a restful couple's getaway for a cozy couple's getaway. Book your cabin getaway today!