Wisconsin's most
unique & luxurious cabin
The BEST Wisconsin Cabin Rental is Owl Ridge
Welcome to the Owl Ridge Cabin. We invite you to relax, refresh and restore. Let the scenic beauty envelop you and let your senses be immersed in nature.
Surrounded by thick woods, the sounds of nature and dappled sunlight, Owl Ridge is a place to rejuvenate your soul and indulge in spa-like amenities with that special person or simply as a treat for yourself. Whether you like the quiet serenity of a cabin or the excitement of a city, Owl Ridge offers the best of both worlds. With its open-concept floorplan and clean contemporary design, Owl Ridge is not your prototypical rustic cabin, it's more like a luxury vacation home. And without multi-night minimums or exorbitant prices, Owl Ridge is a place that everyone can afford for that special anniversary, romantic getaway, honeymoon or much needed Northwoods getaway.
We invite you to stay and experience the tranquility of Owl Ridge. Once you have, we know you will return again and again.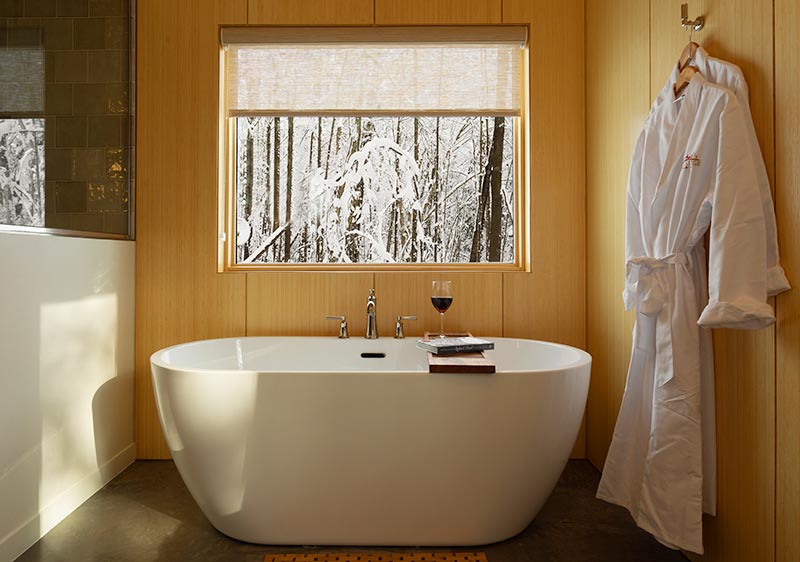 Owl Ridge is the sister property to the Stewart Inn.  Located in downtown Wausau, the Stewart Inn is the #1 rated hotel in Wisconsin (TripAdvisor) and one of the most beautiful and historic buildings in the region.  Designed by George Maher, a contemporary of Frank Lloyd Wright, the Stewart Inn offers an unmatched luxury guest experience with gourmet breakfast, nightly wine reception, steam showers, and private guest bathrooms. 
The Inn is within just a few blocks of the Grand Theater, the Timekeeper Distillery, a microbrewery, and most of the best restaurants, shops, and museums of downtown Wausau.  Whether you want a luxury cabin getaway or a more traditional boutique lodging experience, we have you covered.